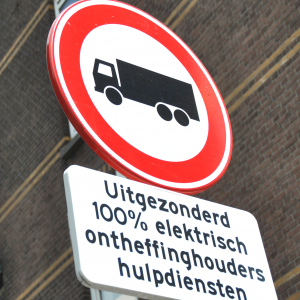 TOEKOMSTBESTENDIGE STADSDISTRIBUTIE
Steden hebben de plicht bewoners een gezonde en schone leefomgeving te bieden en leggen daarom steeds meer regels op aan het verkeer in de binnenstad. BREYTNER biedt een oplossing om zonder uitstoot maar wel toekomstbestendig de binnensteden te beleveren. BREYTNER zet hiervoor 100% elektrische distributietrucks in, waardoor toegang tot de binnenstad gegarandeerd is, schoon stil en veilig.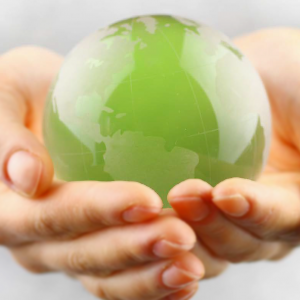 CARBON FOOTPRINT
Zero Emissie stadsdistributie is goed voor de Carbon Footprint van uw bedrijf. Er is immers geen CO2 uitstoot. De cirkel is rond doordat BREYTNER de vrachtwagens laadt met zelf opgewekte zonne-energie. Daarnaast hebben de trucks een bijzondere uitstraling. Dit biedt opdrachtgevers een unieke mogelijkheid om aan hun klanten te laten zien dat zij actief bijdragen aan een schone en gezonde leefomgeving.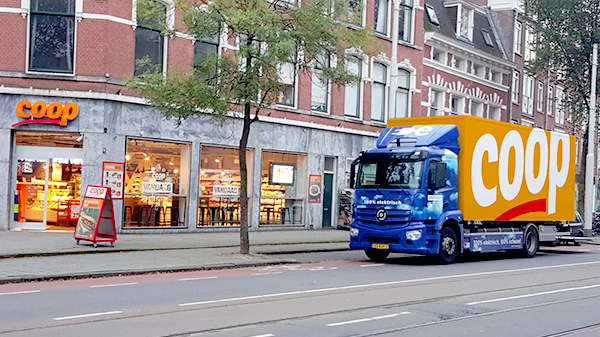 STADSDISTRIBUTIE
Stadsdistributie kent haar eigen dynamiek. Door te werken met wissellaadbakken zorgen we voor een laagdrempelige manier, immers goederen hoeven niet overgeladen te worden.
De first mile vindt conventioneel plaats, waarna BREYTNER met 19-tons elektrische vrachtwagens de wisselbakken de binnenstad in vervoert. Dit geldt uiteraard ook voor retourstromen. Het proces is hiermee ook geschikt voor goederenstromen die verder van de stad vandaan starten. Onze voertuigen hebben voldoende actieradius om een gehele dag in de stad te kunnen leveren.
B2C en B2B
Onze innovatieve transportdienst is nu beschikbaar voor alle partijen met goederen bestemd voor de binnensteden. 2-mans leveringen van witgoed of meubels aan huis of juist meerdere drops met rolcontainers bij instellingen of winkels. Door de unieke combinatie aan ervaring binnen BREYTNER kunnen beide diensten professioneel aangeboden worden.
Wij zijn gewend om zorgvuldig met uw goederen om te gaan. De trucks zijn volledig luchtgeveerd, de chauffeurs beschikken over alle benodigde hulpmiddelen om de goederen te kunnen handelen.
Vlot Holding en Baartmans
BREYTNER komt voort uit een samenwerking tussen logistiek specialisten Baartmans en Vlot Holding. Het Zero Emission Transportbedrijf rolt deze dienst uit in alle grote steden in Nederland.
"Wij zien de luchtkwaliteitsproblematiek als een uitdaging en niet als een belemmering"
Zero Emissie transport is de toekomst, er is al meer mogelijk dan u wellicht denkt. In deze benadering zijn wij succesvol gebleken en hebben we samen met onze klanten deze schone oplossing tot stand gebracht
BREYTNER is koploper op het gebied van elektrisch vervoer binnen de logistiek. Om deze positie te behouden laten wij ons continue uitdagen, ondersteunen en informeren door partners.
Wilt u weten wat de mogelijkheden zijn voor 100% elektrisch transport binnen uw logistiek proces?
Bel 010-2613399 of mail info@breytner.com
BREYTNER B.V.
Bijlstraat 2
3087 AA Rotterdam